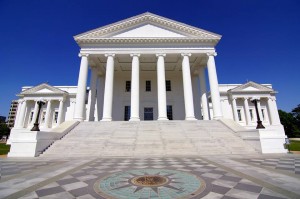 Congratulations Virginia! You just made history and sent a message that is being heard around the nation. For seven years APV has been at the Virginia General Assembly in Richmond working to protect the most vulnerable members of our society from a rapacious and downright cruel brand of modern conservatism. It hasn't been easy and we've lost more fights than we've won but we never gave up.
On November 7, 2017 the tide turned. The historic electoral victories across the Commonwealth are cause for serious celebration and we here at APV are certainly enjoying the moment, but we aren't planning on resting for long. There's a lot of work to do in the coming months to get ready for what will be a very different General Assembly session in 2018. We need your help if we are going to capitalize on the gains made on election day.
Will you consider making a $25 donation today to the Alliance for a Progressive Virginia. We have an historic opportunity before us, you can help us make the most of it.