APV members are visiting their federal legislators during this week's Congressional recess. Today some of our VA 4th District members met with staff of Representative Donald McEachin at his Richmond office. They spoke for around an hour about many topics but most significantly about the pressing need for an independent prosecutor to investigate Trump-gate.  The group also presented a letter from APV president Rhonda Hening. We came away feeling that this was a po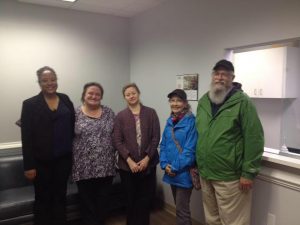 sitive and productive meeting and we look forward to more in the future.
Tomorrow, APV goes looking for the much more ellusive Congressman Brat. Stay tuned.