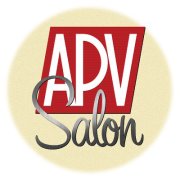 Please join us Monday, September 11th, from 6:15-9:00 p.m. as APV partnering with our sister organization Together Virginia brings you our monthly Salon.
In light of events in August in Charlottesville, the rise of the so called alt-right, and its connections to the Trump administration, APV policy director Scott Price will present a program on the history, structure and growth of the Right Wing in America over the last century. We think it is important to understand that what is happening now has happened before, it has a history and by knowing that history we can better plan our opposition to it. Mr. Price has been an activist and political consultant in Washington and here in Richmond for over 20 years. He is a past president of the Alliance for a Progressive Virginia and currently serves as public policy director. He holds a Masters degree in history from George Mason University.
Each month APV invites members and guests to a casual, after work get together at Helen's Restaurant, 2527 West Main Street, Richmond, VA 23220 for a complimentary light dinner, wine and beer.