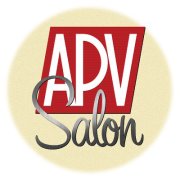 Please join us Monday, June 11th, from 6:15-8:30 p.m. as APV partnering with our sister organization Together Virginia brings you our monthly Salon.
Our guest speakers is Seema Sked. Ms. Sked is a Muslim immigrant from Pakistan. Her Facebook page, Fight the Muslim Ban, encourages people to contact the Supreme Court, as well as federal and local representatives, to share their support for Freedom of Religion. We'll be talking about issues facing immigrants, tolerance and religious freedom in Trump's America.
Each month APV invites members and guests to a casual, after work get together at Helen's Restaurant, 2527 West Main Street, Richmond, VA
____________________________________
APV and our sister organization, Together Virginia are in our Summer Funding drive.
APV has been working at the local, state and federal level, lobbying on progressive issues such as the environment, women's reproductive health, LGBTQ rights and more since our founding in 2011. We're proud of the work we've done, and excited about the changes we've seen in the Commonwealth recently. This year APV worked hard at the General Assembly alongside many other organizations to finally expand Medicaid access to over 400,000 Virginians, and as our state changes we believe there's more to come! We've brought legislation yearly, to end the practice of conversion therapy on minors, we've worked against the ACP and MVP pipelines threatening our communities, we've fought against TRAP and other attempts to limit women's right to reproductive choice and we've traveled repeatedly to Congress to fight the dangerous policies of the current administration on your behalf. We do this as an all volunteer, not for profit with a shoestring budget. your donation helps us educate the public, lawmakers and the press about issues that are important to you! Please help us continue the work we began back in 2011.
Your donations go to Together Virginia, the 501 c 3 arm of the Alliance for a Progressive Virginia.