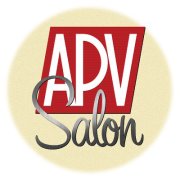 Please join us Monday, April 9th, from 6:15-8:30 p.m. as APV partnering with our sister organization Together Virginia brings you our monthly Salon.
Our guest will be Is Kristen Reed, Kristen is an instructor at Virginia Commonwealth University and an advocate for progressive policy reform in labor, criminal Justice and the public schools. We'll be talking about the complicated and often misunderstood topic of human trafficking and sex work.
Each month APV invites members and guests to a casual, after work get together at Helen's Restaurant, 2527 West Main Street, Richmond, VA in the Fan.