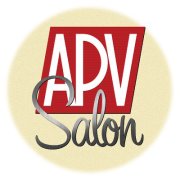 Please join us Monday, July 10th from 6:15-9:00 p.m. as APV, partnering with our sister organization Together Virginia brings you our monthly Salon.
Each month APV invites members and guests to a casual, after work get together at Helen's Restaurant, 2527 West Main Street, Richmond, VA 23220 for a complimentary light dinner, wine and beer.
We're once again proud to welcome back State Sen. Jennifer McClellan, We'll be talking about this year's General Assembly session the upcoming elections and other important issues that concern the Progressive community in the age of Trump.